Apple Vacations – Puerto Vallarta
Apple Vacations – Nuevo Vallarta
Arrive as strangers – leave as friends
We are offering all tours such as snorkeling, whale watching and sightseeing tours at 50 % discounts.
SAVE UP TO 50 % ON ALL TOURS
Come to us, you won't be disappointed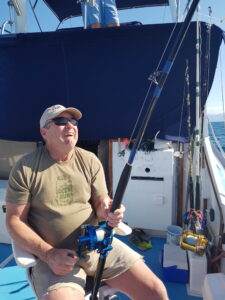 If you have thought about booking a trip to Puerto Vallarta or Punta Mita and are planning on purchasing tickets through one of "apple tours" travel reps call us first !!
The best discounts fishing Punta Mita and on all cruises and trips.
Cruise ship discounts on all tours.
The best fishing Charter service in Puerto Vallarta and Punta Mita fishing.
We can pick you up at Four Seasons Punta Mita
Local tel:..2210920 from Punta Mita 01 322 2210920
We are in front of dock B just a couple of doors down from Apple Travel come by and check out our prices or call while you are here in Vallarta.  Best bet is to give us a call and we can answer any questions you and family might have about any tours here in Puerto Vallarta fishing, Nuevo Vallarta fishing or Punta Mita fishing.  We are here to make your vacation incredible.  Let us help you.
We offer the same tours as Apple just at a better price!, deep sea fishing, whale watching, snorkeling, sailing, swim with dolphins.
we can save you up to 30 % to 50 % on all tours offered by Apple Vacations. I can help you find a superior deal on tours just let us know !!!
Money back guarantee !!
Let's know your favorite tour is or was here I Puerto Vallarta Mexico ??  We will all the best apple vacations for the best discounts.
---
Nuevo Vallarta: Ph 01322-10920 or 32229 46240
Puerto Vallarta: Ph 221-0920 or 044-322-2946420
US & Canada – Toll Free: 1-800-430-6048
Contact us via our contact page or vallartafishing@hotmail.com
To see more about fishing Nuevo Vallarta, Punta Mita fishing or Fishing in Sayulita check here http://www.puertovallartas.com