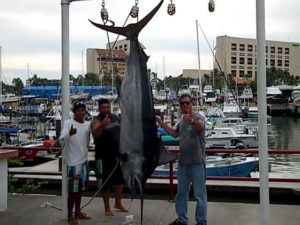 Puerto Vallarta fishing charters and the water is heating up. Puerto Vallarta  is one of the best places in the world to fish!
  

There are several places that we fish that are in the top 5 in the world.

  ( Corbetena, El Banco and Maria Islands are just a few )  

We have all the big game fish here in Puerto Vallarta fishing charters.

 

Tuna fishing, marlin fishing, sailfish fishing, mahi-mahi fishing are just a few.

 

There is also small game fishing here in bay Puerto Vallarta fishing.

 

We have one of the largest bays in the world and have great fishing all year round.
I've been Deep sea fishing in Puerto Vallarta  for  over 30 years plus. Year in and year out, our boats bring in more trophy fish than all the other charter companies here in Puerto Vallarta, Mexico.
toll free 8004306048  from U.S. and Canada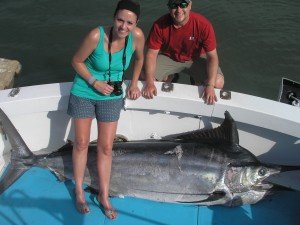 • Last year winner Sailfish division
• Last year winner mahi- mahi division
• Last year Winner of most trophy fish brought in on Dos Amigos
• Featured on ESPN IN WORLD BILLFISH TOURNAMENT here in Puerto Vallarta fishing.
BEFORE YOU BOOK ANY CHARTERS :  

DO

 
YOU KNOW TOP 5 IMPORATANT THINGS TO LOOK FOR IN A CHARTER ??
Even if your are planning on booking with another company this is a must for everyone planning on chartering a boat here in Mexico or any where else.
Please send me an e mail at vallartafishing@hotmail.com for more information or latest fishing report. Or call me toll free from United States or Canada @ 1 800 430-604
---
Our boats are loaded with top of the line electronics and avet fishing gear.  On Dos Amigos we have gold Avets 30's up to Gold penn 80's with over 1000 meters of line.  If we can't catch it you don't want to hook it.
One of our secret tools is TERRINFIN.   A satellite service that tells us where the clean/blue water is located and the temperature. This cuts down on the time looking for the big game fish. Whether you want to go for big game or just a fun day on the water we are the company to go with!
We also offer snorkeing, whale watching, and sight seeing tours.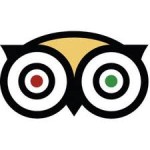 Take a look at on TripAdvisor .  I encourage you to contact any of our clients and ask about our service and boats.
We have 150 Puerto Vallarta fishing reviews that are all excellent or very good.  A couple of  reviews from people that did not even fish with me but hey God still loves them.  Couple of these are from competition and were reported to tripadvisor.  NOTHING DONE TO REMOVE FALSE REVIEWS !!
Go figure !!
If you are a couple or big group we can get yall out there for a fun/safe day.  After 30 years of charters service here in Puerto Vallarta fishing charters and no accidents we are the most reliable company and will make sure you have one of the best days of your vacation with us.
Tight Lines
Capt. Pete
P.S. whether it's big game or just fun day to catch fish to take back with you WE'LL PUT YOU ON THE FISH and if you find a better deal that what I offer I'll take the day off and fish with you and pay for 1/2 the boat.
Puerto Vallarta fishing charters & tours from Travel Vallarta gives you the opportunity to choose from several different charter fishing experiences. All chartered experiences will take you away from dry land in a comfortable, well-equipped and completely safe vessel. All of the gear that you will need for your fishing charter will be provided, and you will also have the expert insight of a great fishing guide to assist you. All you have to do is step on board and be ready to have a wonderful day. We want your time on the water to be enjoyable and relaxing, but we also want it to be fun and exciting. Our crew goes to great lengths to help you make your Puerto Vallarta fishing experience something to remember.
While there are other fishing charters in Puerto Vallarta.  Travel Vallarta is the travel and charter company that you can reach out to for access to an excellent range of charter and tour experiences. You may want to go fishing in Puerto Vallarta for a few hours or for the entire day, and we can help you to plan the perfect experience for you. Take time to research the options available, and contact us with any questions. We are excited to be a part of your upcoming trip to Puerto Vallarta.
Puerto Vallarta world-class fishing experience
Fishing
Puerto Vallarta is arguably one of the most beautiful and exquisite places in the world. If you are a sport's fishing aficionado or just want to try something new and exciting Puerto Vallarta fishing charters is just what you are looking for. Puerto Vallarta has many fishing areas: The bay , morro, el faro, Cortobena, El Banco, Las Marias and many other places. These spots are home to some of the most extraordinary and exotic fish in the world and some of the most dazzling natural landscapes imaginable.
Puerto Vallarta fishing trips
Depending on your needs, you can take short 4-6 hour trips in which you will have the chance to catch yellowtail, bonita, snapper and the Spanish mackerel among others. For those adventurous souls there are also longer 12 hour and overnight trips available where you will have the chance to catch marlin, tuna, sailfish and dorados, just to name a few. The best months to fish are from June to October. But worry not, due to the favorable climate Sport Fishing in Puerto Vallarta is available practically year round. We also have fishing tournaments with cash prizes that attract the best of the best in world-class fishing. Come enjoy great fishing with breathtaking vistas of the Pacific Ocean. This will be an experience you will soon not forget.
Experience
Puerto Vallarta fishing is an American owned and operated business with 30 years of experience providing unparalleled service. Puerto Vallarta is known for its world-class fishing culture and people from all walks of life come to Travel Vallarta for an exceptional and unique fishing experience. We have knowledgeable and experienced staff that will cater to your particular needs. Come visit us and become part of the Puerto Vallarta fishing charter experience!
send us am E MAIL OR CALL TOLL FREE FROM U.S. OR CANADA
                     1 800 430 6048  it's free to call
WHATSAPP : 52 1 322 2946240